Our objective is to provide high quality, easy to understand training to all healthcare staff, helping them and their organisations to achieve their goals. Customer Feedback speaks about our quality, 99.9% customers are happy with the quality of service and training they have received. Whether you are an individual or an organisation, we can help you achieve your goal. Health Skills Training offers OSCE Training, Online OSCE Learning, CBT, International Nursing Recruitment support and the Mandatory Training you need to get ahead in your healthcare career.
All of Our Mandatory Training is as per the Mandatory Training Framework Requirements
Get The OSCE Training You Need Whether It's Onsite Or Online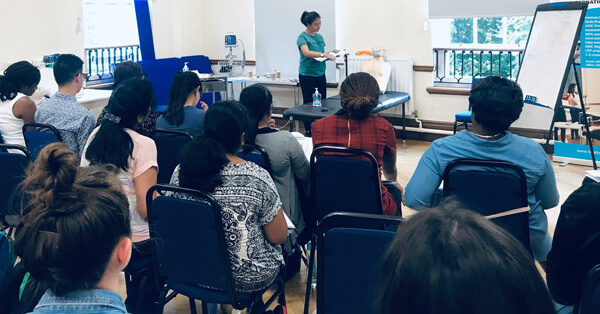 We provide classroom OSCE training where nurses can observe, practice and apply OSCE skills in realistic scenarios. You will get a chance to work in small groups, getting the trainer's close attention and feedback. This OSCE Training is highly recommended by many who attend our courses. Register here today.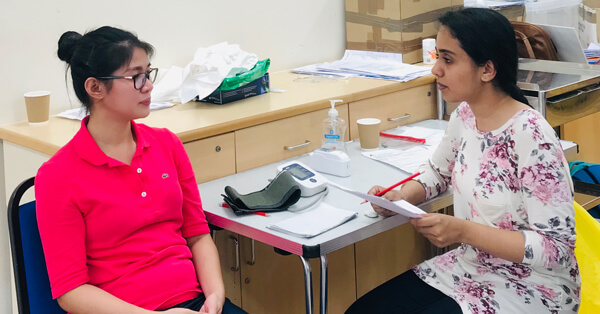 Improve your confidence, time management and communication. Learn how to complete the OSCE in time. Pass your OSCE by getting one to one attention to get the feedback you need, get the focussed OSCE training you may have time constraint and want to prepare for your OSCE in short time. Speak to us today.
OSCE Training Dates Available till December 2024. You can book the OSCE here on our website or email or call.
Do Your OSCE Preparation from Anywhere!
With Health Skills Training Online OSCE Training you can watch and learn how the OSCE skills and scenarios are done in the simulated environment. You learn how to complete OSCE skills or APIE station in a given time. With the help of OSCE Online Learning you can practice OSCE as many times you want watching the ANTT, Assessment and other skills and scenarios. Learn how to complete the OSCE Paperwork. You can do all this from your home at your convenience, watch, pause or rewind as many times you want. Start your OSCE Online learning here today.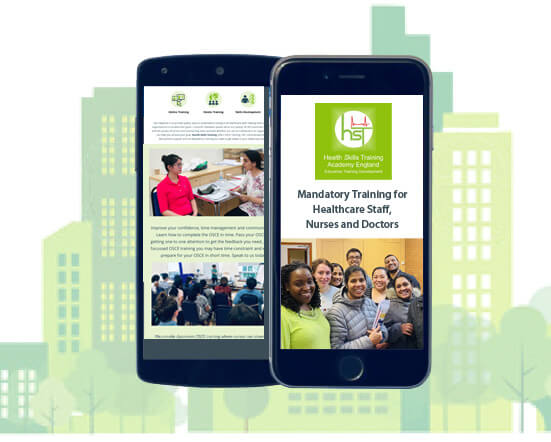 See what our customers have to say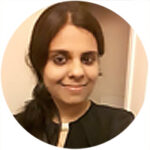 Osce was a nightmare for me until I attended this training.OSCE training of HST boosted up my confidence, knowledge and skills to face the exam and could easily get through. I honestly recommend HST training before you give your first chance. Its worth the money you spend!
Stanrose Antony – Nurse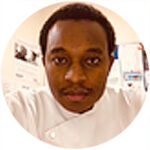 I would like to express my gratitude and heartfelt appreciation for the training and guidance I received from HST Ltd. The online videos were a constant reference point after the training. Trainer has a wealth of experience, is patient and objective. I recommend Health Skills Training Ltd for anybody preparing to take the OSCE nurses exam.
Philip Okoth – Nurse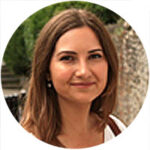 This was a fantastic OSCE course. As an operating theatre nurse I was so scared to do the OSCE. After the first day I was still a little nervous how I would pass but after the third day of training I felt confident and prepared to take it. I passed first go. I also utilized the online videos and watched them over and over. Would 100% recommend this to any nurse taking the OSCE.
Holly Ryan – Nurse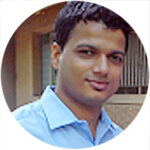 Health Skills Training run by Mr Gilbert Nelson Martis doing a fabulous job by training overseas nurses to prepare well before giving this exam. His training is very efficient and transparent. I attended 3 day course with other 11 friends and all of us passed. Thank you Gilbert for helping me to become a UKRN.
Robin Rodrigues – Nurse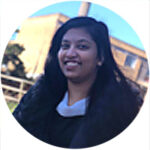 It was a great help for me from HST Ltd to understand and to get an idea about NHS interview and all the other requirements.Thank you so much and good luck.
Mintu T.K – Nurse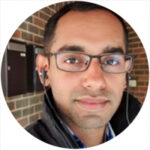 I can honestly say that HST is the best training you will find. The HST staff will actively participate in every phase of your recruitment process, which I found exceptionally helpful. HST Ltd helped and supported me all throughout the process for CBT theory exam to getting here in the UK and training me for OSCE practical exam. I can without any hesitation recommend Health Skills Training Ltd as the leading providers of specialist training in a Nursing career in the UK.
Sunil Varghese – Nurse
All In One Day – Mandatory Training
Nurses and Health care professionals want to stay compliant with your Annual Mandatory Training update. This is the best training which covers all the essential trainings in one day. This one day classroom Mandatory training is covered by our expert Trainers having years of health care teaching and training experience.
Objective is update health care staff with the
essential annual mandatory training
Basic Fire Safety
Infection Prevention & Control level 1 & 2
Information Governance, Caldicott Principle
Manual Handling level 1 &2 (Theory and Practical), 5.
BLS level 1&2 (Theory and Practical)
Health and Safety, COSHH, RIDDOR
Safeguarding Adults level 1 & level 2
Safeguarding Children level 1 & level 2
Infection Prevention & Control level 1 & 2
Conflict Resolution, Complaint Handling, Dealing
with Aggression and Violence
Lone Working
Equality Diversity and Human rights
Food Hygiene
First aid at work training is essential for any business, it may be small business or big business having many employees doing indoor and outdoor activities. Knowing what to do in case of emergency, injury can save someones life or prevent from further damage and deterioration. All our first Aid trainings follow HSE & UK resuscitation guidelines, provided by a health care professional having intense experience in health care practice and teaching
First Aid at work 3 Day Course
Emergency First Aid at work 1 day course
CPR & AED Training 1/2 day course
First Aid at work requalification 2 days course
Basic Life Support Training (CPR)
This is a classroom based training covers both the practical and theory-based elements of Basic Life Support.
Objective is to learn how to perform chest compression and rescue breathing (CPR), how to operate an automated
external defibrillator safely and how to place an unconscious breathing victim in the recovery position.
This is a classroom based training course that covers both the practical and theory-based elements of Manual Handling  & Moving of People & Objects. Objective is to learn how to demonstrate safe handling techniques, how to use a patient hoist and the principles of human movement.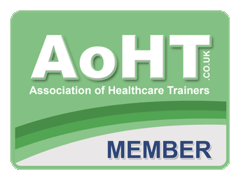 Logo Carousel