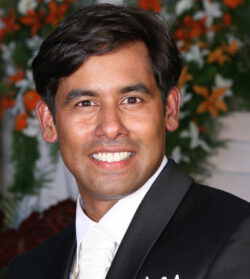 Gilbert started his Nursing Career working as a staff nurse in a medical ward and got an opportunity to rotate to different clinical areas, obtaining expert clinical experience in surgical wards, cardio-thoracic work and emergency medicine. Working in the surgical ward he grew more interested in mentoring and leadership management through the support of an excellent role model. Soon he was able to obtain a mentorship qualification and was able to support and mentor students. He was also able to teach and assess students and newly graduated staff on clinical skills and patient care.
He became more passionate about learning and teaching when he moved to Practice Development job in NHS. There he was able to widen his experience in dealing with different learners supporting: nurses, doctors, allied health professionals and students. He gained expert knowledge, skills and experience in the field of Practice Development, teaching various clinical skills, Mandatory trainings, leadership training such as communication skills, assertiveness, coaching and feedback, mentorship, interview techniques and motivation. As part of this education team, he was able to lead in nursing simulation training and developed excellent knowledge and skills in clinical scenario development, focussing on human factors and effective debriefing. He has been on various teaching assignments at different UK Universities and has given lecture presentations at national and international conferences such as RCN Conferences and the NET conference at Cambridge University.
He prides himself in being able to train individual learners in practical skills in a relaxed and informal manner using a learner centred approach. He assesses each individual's strengths and skills, and helps each learner to identify their learning needs and shows them how to improve their own practical skills as it is vital that all learners feel safe and supported.
He worked in the NHS University Teaching hospital for over 13 years and strengthened his knowledge skills on assessment, quality assurance, teaching and learning. As a trainer/educator, he understands how a learner feels when first walking into a training room and how critical it is that each learner is made to feel relaxed. He takes an interest in each one of them and gains an understanding of their knowledge and learning needs. He's constantly building his own skills as trainer/educator, supported by his passion for continual personal and professional development, through regular training and by maintaining a frequent presence in clinical environments. He has got the expert  knowledge and immense experience taking care of international nurses, right from the time of adaptation period, ONP to OSCE. He has specialised in the field of simulation, OSCE teaching and assessment.
Through Health Skills Training, he strongly believes he can transfer his knowledge and skills to learners so they can achieve their learning goals.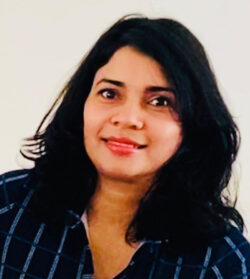 Anitta is a Registered General Nurse (RGN) and has a wealth of experience in health care both working in acute and critical care settings. She has a total of 14 years nursing experience. She did start her initial nursing experience working in a busy Paediatric setting, not only managing case load of patients and also has the experience of co ordinating the department and team leading. Further in her nursing career she worked in BUPA care settings, and 12 years in one of the outstanding top quality NHS Trusts in North West. In the NHS she worked in critical care settings and renal care settings. Anitta is extremely, compassionate caring and hardworking individual always provides the best quality care and service to any patient or individual she cares or mentors. Having experience of working in various quality projects in nursing she trained and mentored many nursing staff and nursing students she understands the need of each learner and delivers quality training support that is tailored to their needs.
Anitta joined Health Skills Training team in 2018 as a Director, and manages Education Compliance, Finance and Accounting. She understands the commitment, time management required and totally dedicates her focus towards the learner or organisation goal. When not working she spends most of her time reading, nurturing and coaching three boys.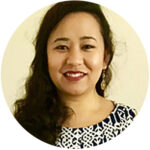 Bewechana Karmacharya – CBT & OSCE Trainer
Bewechana pursued her BSc (Hons) Nursing Degree From Bedford University Luton in 2014. She was a nursing Graduate from Kathmandu Nepal, arrived to UK 2009. She has completed all the stages of NMC international nursing registration requirements and clearly understands the struggle of a international al nurse, their motivation to be a nurse in UK and their learning style. Bewechana is extremely passionate and gives her 100% commitment for any work she undertakes. She has joined the Health Skills Training Team since 2018 mainly focussing on CBT & OSCE Training supported various learners achieve their success.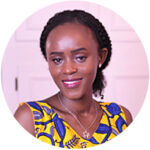 Nancy Wangui – RGN
Nancy is a registered nurse from Kenya got her Nursing qualification in 2013. She has worked I as nurse in acute and community care settings. Nancy is currently working as an ICU nurse in a London hospital. She enjoys her job, prides herself being a nurse provides the utmost care and compassion to her patients. She loves training and teaching nurses and to help them achieve their dreams of living abroad. She joined the Health Skills Training team as a sessional trainer and supports in OSCE Training. She says Health Skills Training helped me in becoming a registered nurse in the UK and its the time for me to help them. By being a sessional Trainer in Health Skills Training I support, Train, mentor, coach international nurses.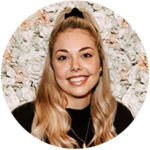 Kelsey Allan – Emergency Medicine Registered Nurse
Kelsey is an Australian trained Registered Nurse and started her career specialising in Urology and Gynaecology, postoperative & Emergency medicine. She proud herself working for a Australia's largest and busiest Emergency Departments and gaining very advanced clinical skills. Having travelling interest she moved over to the UK in 2019. In UK she has been working in one of London's most reputable hospitals in Acute Medicine and CCU. She joined Health Skills and Training group in end of 2019 she has personally took HSTs OSCE course and passed in first attempt. She has a passion for teaching and education so being able to help others who are going through the same processes as she once did is very rewarding she says. She works as a sessional OSCE Trainer and expert Training content developer for Health Skills Training.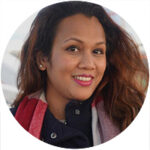 Kruthika Khadse – RGN, MSc Nursing, BSc Nursing
Kruthika has the immense clinical & teaching experience working both in multi-speciality hospital and a Nursing College in Mumbai India. She completed her International Nursing registration including the OSCE through Health Skills Training. In UK she has the acute care nursing experience working for one of the busiest NHS Hospitals in London. Kruthika joined the Health Skills Training in 2008 as a sessional OSCE Trainer. She is highly motivated, loves the learning environment very enthusiastic and doesn't hesitate to challenge the learners by providing the on time feedback. She is well known for her active involvement in the OSCE whether it is teaching, demonstrating or setting up a station. When not working she loves spending time with her family.
"Exceeding expectations, HST are simply fantastic, professional and easy to work with. HST were recommended to my work place, every single individual who attended the training is pleased with HST and would recommend HST any day. Thank you HST and keep up the good work. All the best."
Atit Chopra Buyer UP Global Sourcing Ltd
"I will recommend Gilbert & HST Ltd to anyone, very professional and he really make sure that we understood everything."
Raymond Makudza Director Majesty Healthcare
"I have been to training's at hospitals, but today's training was the most informative and most enjoyable I have attended so far."
S Agbiji Healthcare Staff
"120 students attended your session have really enjoyed and we have received an excellent feedback."
Shajan Lecturer Fr. Mullers College of Nursing