Health Skills Training focuses on delivering high quality health skills training to both healthcare and non healthcare organisations.
Our director has over 25 years of teaching and training experience from the NHS, the UK community and various international organisations. He is passionate and committed to your training needs, with a Masters Degree in Education and two post graduate degrees. He is also registered as a qualified professional and a qualified teacher with the relevant healthcare regulation bodies in the UK. He has shared his good practice, mentored and supported many learners, which includes presenting internationally at RCN Conferences and the NET conference at Cambridge University.
Health Skills Training delivers all essential mandatory and clinical skills training to healthcare professionals, including: nurses, nursing students, allied health professionals, doctors, medical students, clinical support workers, community staff and many more.
Our mission is not just to update your training skills and knowledge, but also to walk you through each step of your journey, helping you to reach your goals.
We provide a blended learning approach, having relevant theoretical step by step demonstrations online and in simulated, safe environments. Each course comes with a guide showing you how to achieve competency by helping you to develop your skills.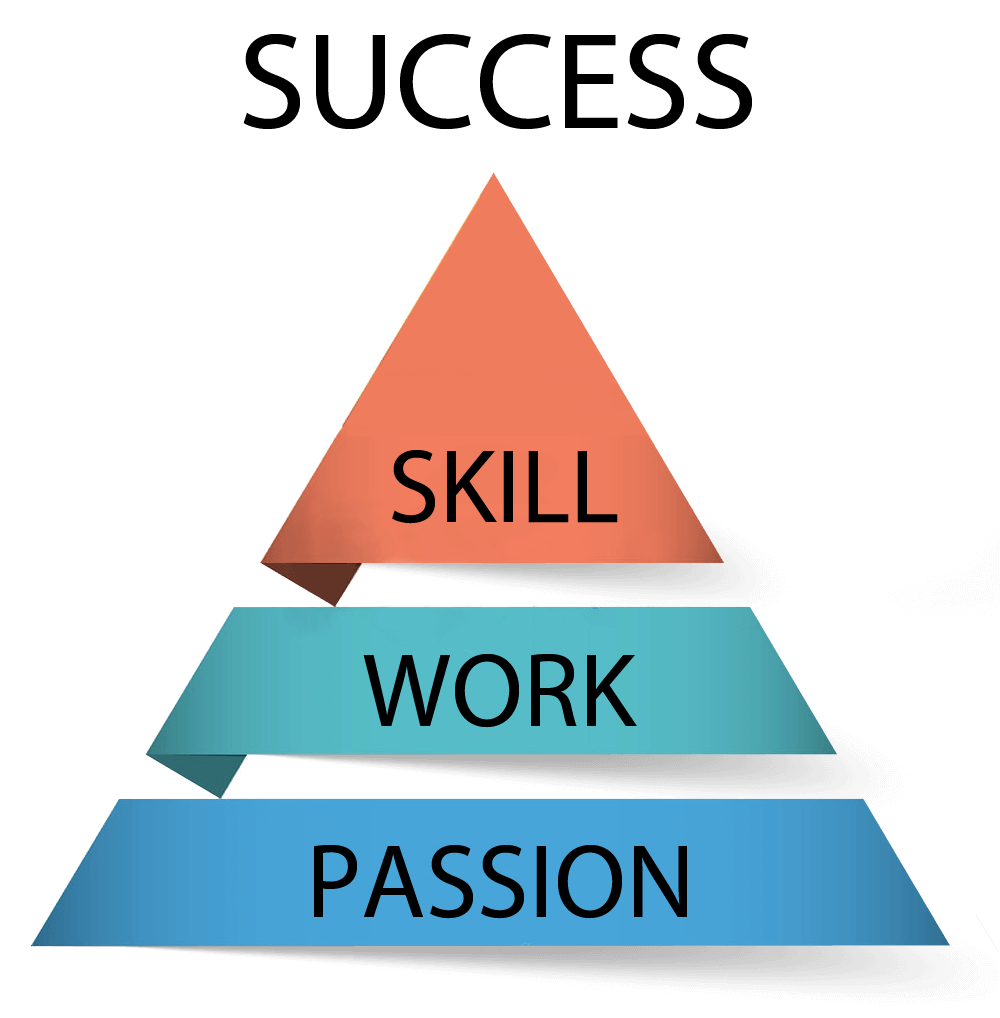 OUR TRAINING IS BASED ON THE PRINCIPLES HIGHLIGHTED ON THE SUCCESS PYRAMID
We pride ourselves in being the best professional development training academy by providing the utmost in quality, care and commitment.
These are Our Key Values:
Passion – To have the passion to support, help an ongoing development of an individual or health care organisation. Best customer care and satisfaction will be the heart of everything what we do.
Work – To provide dedicated, excellent service and to be accountable for the time, money and course content.
Skill – To train and assess skill by paying attention to the individual's learning needs, always providing up to date knowledge and skills based on evidence and research.
Success – To support individuals and organisations in achieving their goals in alliance with current national/international healthcare objectives.


Esther Bada
My training today has reminded me of previous training and update on current Legislations. Learned more on Clinical Governance.
(1) The Trainer was approachable and laid emphasis on the importance of regular updates on Mandatory Trainings. The quality of training is commendable and highly valuable for health care staff; ensuring we relate and apply into practice what we have learnt.
( 2 ) The trainer was very supportive and guided me throughput the process of my NMC revalidation preparation received an excellent support, face to face guidance to put a robust portfolio together, ensured submission of paperwork to NMC within reasonable time scale with ease.
( 3 ) My appreciation goes to HST LTD for offered support when it was highly needed regarding my NMC re-validation that initially stressed me out.
I highly recommend their service to any health care staff.

Mintu T.K
It was a great help for me from HST to understand and to get an idea about NHS interview and aii the other requirements. Thank you so much and good luck.

Neethu Ann
Excellent service. I would recommend HST to all the nurses who are trying for UK. The service providers make sure that the candidate clear all stages throughout the process by giving them adequate training and thereby increasing their confidence level. Thank You Mr. Gilbert Martis for guiding me so far. Wish you and your team good luck.

Atit Chopra
Exceeding expectations, HST are simply fantastic, professional and easy to work with. HST were recommended to my work place, every single individual who attended the training is pleased with HST and would recommend HST any day. Thank you HST and keep up the good work. All the best.

Sunil Varghese George
I can honestly say that HST is the best trainers you will find. They are fully accredited and validated and help you fulfil legal and regulatory requirements as well as meet the criteria set by professional bodies. The HST staff is committed to provide the best services possible and actively participate in every phase of your recruitment process, which I found exceptionally helpful. I'd like to especially thank Mr. Gilbert Martis for his guidance and suggestions.

Ifetola Aina
Thanks to HST, the training very interactive .I can confidently continue to cascade the knowledge and skill learned to promote and improve the patient care. Keep up with the good work.

Shajan Xaviour
I had really a great experience . This training will surely help all health care professionals especially people who are preparing for practical based exams and nurses who prepare for OSCE exams.
Shruthi Suresh
I thank my God ALMIGHTY for introducing me to HST Ltd  who made my journey from India to U.K. really short. It's just 5-6 months from the scheduling of interview, clearing qualifying exams, visa processing and travelling to work at your dream destination. HST offered assistance right from the writing of CV, interview skills, learning materials for the qualifying exams. Documents to get the visa, travel guidance ( what I need to carry from India- though small but really important). Mr Gilbert, CEO of HST was guiding me in every step I take towards my dream job. Documents to be submitted is one of the biggest hassle but HST guided me and made it easier for me. HST ensures that you are safe and comfortable at work and accommodation which I don't think any other agency does that. I recommend the aspirants who are looking forward to work in UK to contact HST as they are highly reliable and you are safe with them.